News
Gundam Project
Posted on 06/12/18
The ν Gundam is one of the most advanced mobile suits of its time during the Second Neo Zeon War in U.C. 0093, together with Char Aznable's MSN-04 Sazabi, the suit is used by Amuro Ray who also came up with its basic design. It was manufactured at Anaheim Electronics' Von Braun plant and completed in a short period of time (about three months) under the supervision of chief engineer October Saran. Its design is based on the average value of specifications of each successive generations of Gundam-type units from the original Gundam to the ΖΖ Gundam, and updated with state-of-the-art technologies introduced at the time. The operating data obtained from the ARX-014P Silver Bullet (Funnel Test Type) and the YRA-90A μ Gundam were also used in its development.
Amonkhet is Coming!
Posted on 06/12/18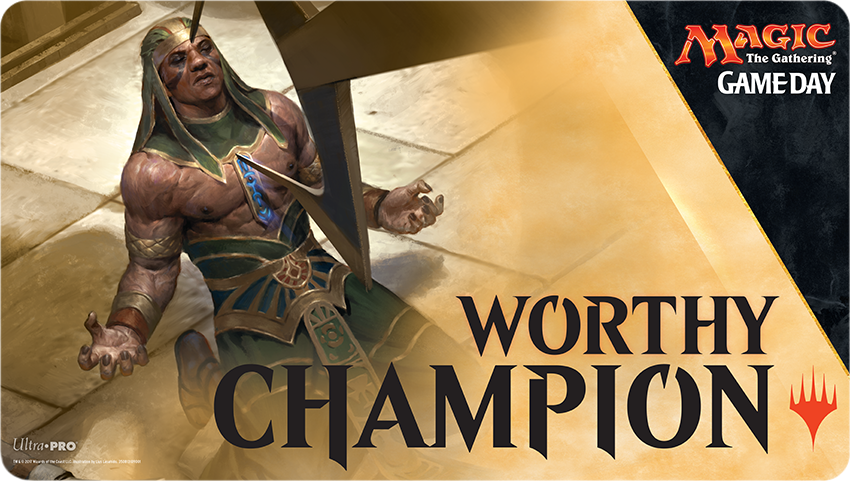 The desert oasis of Amonkhet forges warriors. You have trained your entire life for a chance to face the Trials of the Five Gods and join the elite ranks of the Worthy. Using your strength, speed, and cunning, overcome deadly challenges and rise above the competition to claim an honored place in the Afterlife!
People of Kaladesh!
Posted on 06/12/18
People of Kaladesh, it is time to rise up.
We've seen the Consulate's "progress" and their "promises." Inspectors on every corner and surveillance thopters peeking in our windows. Aether diverted from poor neighborhoods to fuel undisclosed programs. Thousands of inventions stolen from their creators. Peaceful automatons morphing into military enforcers. The moment Grand Consul Tezzeret installed his policies was the moment we lost our freedom. We will take it back.
Stand with us on the barricades. Make the Consuls listen to the truth. Stay safe, stay aware, stay true. Help us create the world you want to live in. Make Ghirapur our city again!